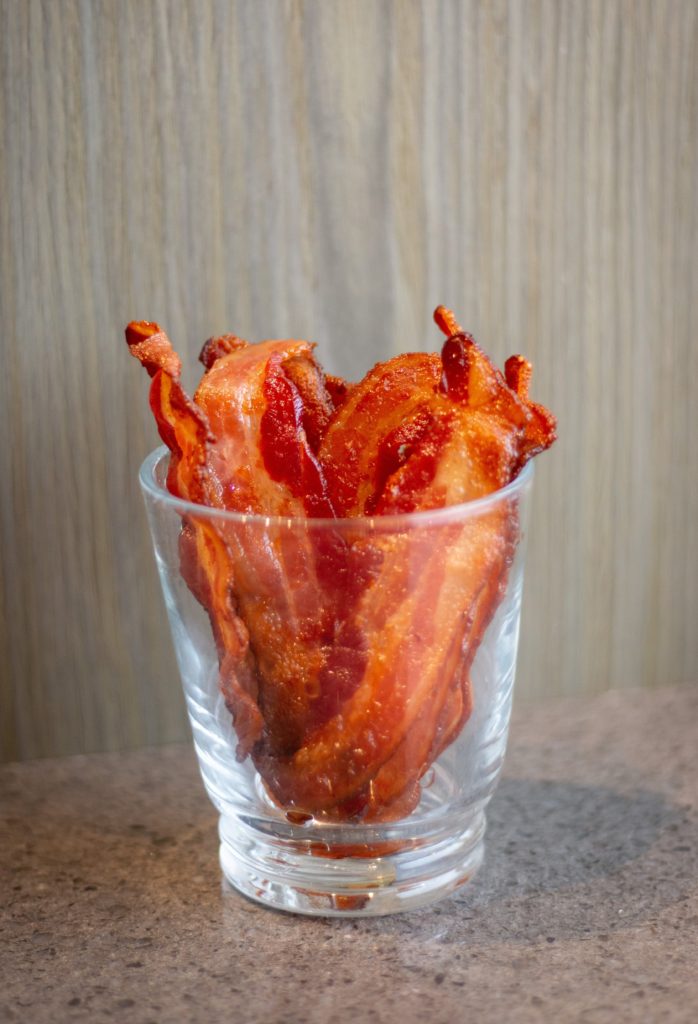 Use the Wolf Convection Wall Oven to bake this perfectly crisp bacon!
Mode: Convection
Bake time: less than 20 minutes
Adjust oven rack to position 3. Using Convection Mode, heat oven to 375°F. If desired, line the roasting pan with foil. Spray the roasting rack with nonstick spray. Place 8-10 slices thick cut bacon on the prepared pan. Bake, checking halfway through, for 18 minutes or until bacon is cooked to your desired degree of crispness. Blot with paper towels; serve.