The Paranjape Project | Mrs. Paranjape Design+ Interiors
Unveiling the heart of the home: The Kitchen at The Paranjape Project
Nestled in the vibrant city of Nashville, Tennessee, Lori Paranjape's new home, aptly named The Paranjape Project, is a testament to her exceptional design expertise and her commitment to creating spaces that are both beautiful and functional. Among the many breathtaking elements of this home, the kitchen stands as a stunning focal point, featuring an array of Sub-Zero, Wolf and Cove appliances that elevate cooking to an art form and entertaining to a luxurious experience.
A Symphony of Culinary Excellence
At the core of this inspiring kitchen is the Wolf 48-inch Dual Fuel Range, a statement piece that seamlessly blends professional-grade performance with stainless-steel elegance. Wolf empowers homeowners to explore their food passions with precise temperature control and versatile cooking options. From delicate sauces to hearty stews, the Wolf Dual Fuel Range ensures that every dish is cooked to delicious perfection.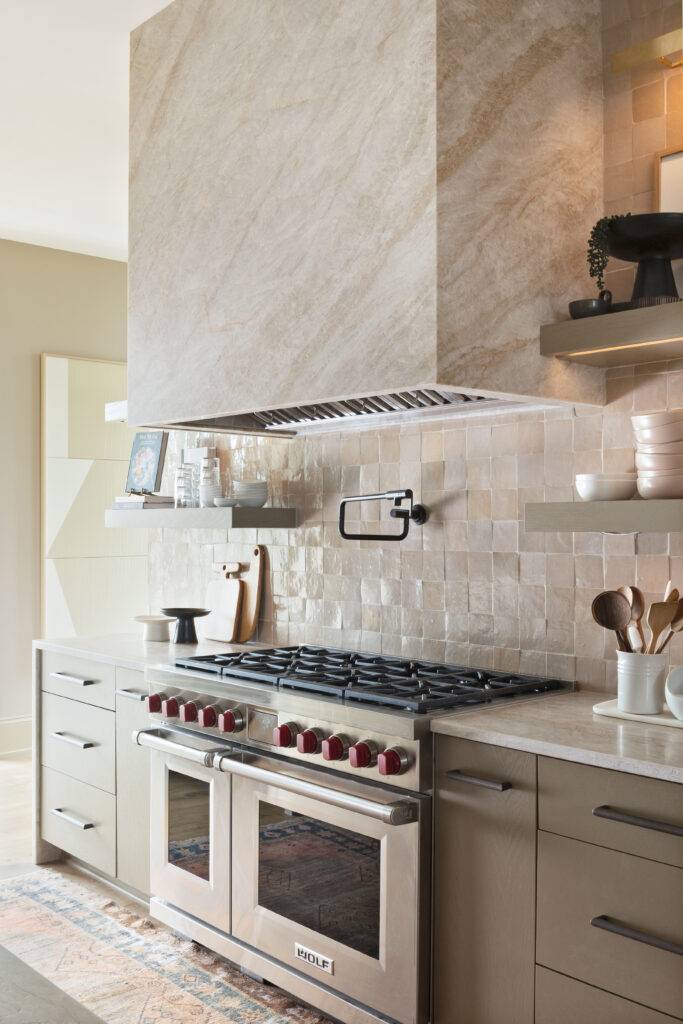 Complementing the range are Sub-Zero's 36-inch All-Refrigerator and 36-inch All-Freezer units, which marry form and function effortlessly. Not only do they provide ample storage space for fresh produce, dairy, and frozen delights, but they also remain hidden within view with custom panels that blend seamlessly within Lori's cabinetry. Sub-Zero maintains optimal temperature and humidity to preserve the quality and freshness of food, while providing flexibility to align with all design aspirations.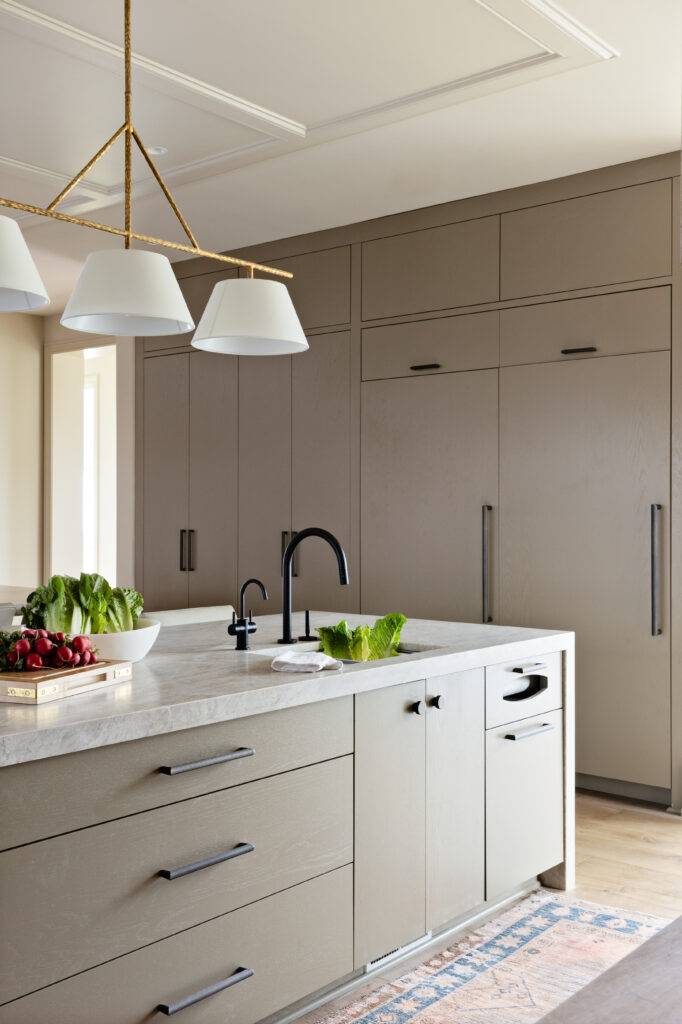 Elevating Entertaining
Lori's attention to detail is evident in all aspects of her new home – including the bar. The Sub-Zero Glass Door Refrigerator placed in this high-traffic area creates a dedicated space for beverages, ensuring they are always at the perfect temperature for sipping and sharing.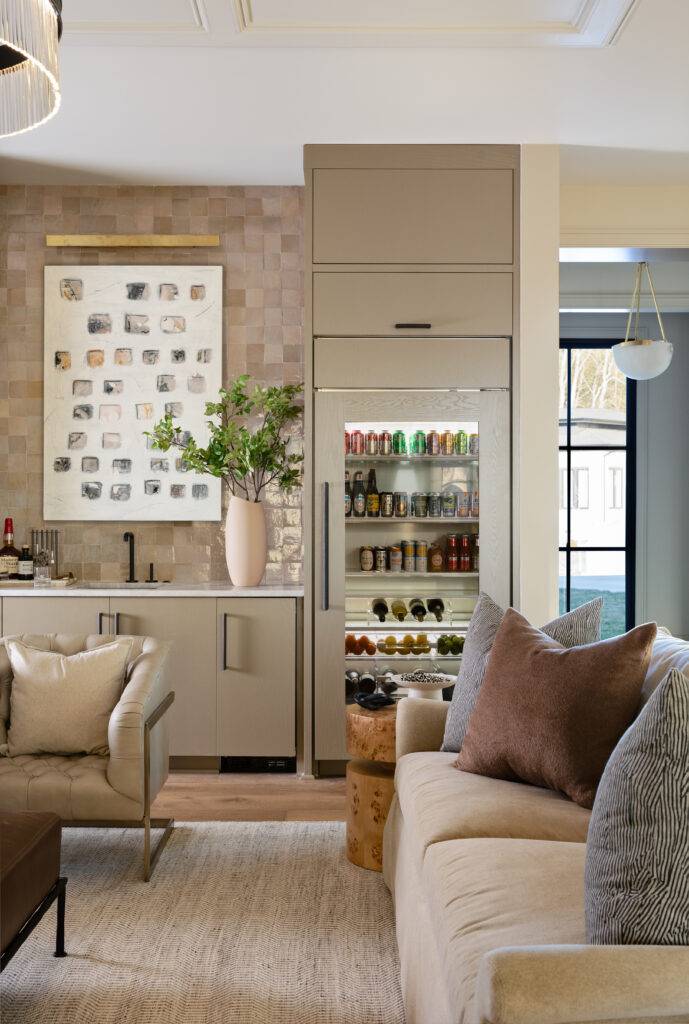 AN Oasis Beyond Walls
The Paranjape Project extends the kitchen experience into the outdoors with this cozy retreat for indoor/outdoor living. The outdoor kitchen includes a Sub-Zero Undercounter Refrigerator and Ice Machine, which means there are sure to be fresh ingredients and refreshments close at hand.
The Wolf Outdoor Grill creates harmony and functionality in this space. This grill isn't just an appliance; it's an invitation to explore new flavors and techniques. From sizzling summer barbecues to intimate alfresco dinners, this grill sets the stage for unforgettable moments.
THE Scullery: Where Prep and Storage Converge
While the main kitchen at The Paranjape Project takes center stage, Lori's thoughtful design extends itself to a haven that's often overlooked – the scullery. Here, the concept of a traditional scullery is elevated to new heights, serving as a multifunctional space that caters to both preparation and storage needs.
Equipped with a full-size Sub-Zero Refrigerator/Freezer, it offers a spacious canvas for storing fresh ingredients, bulk produce, and essentials, thus ensuring that every element needed for a delightful meal is always at-hand without crowding the main kitchen area. Incorporating a Cove Dishwasher in the scullery amplifies its functionality, making cleanup a breeze.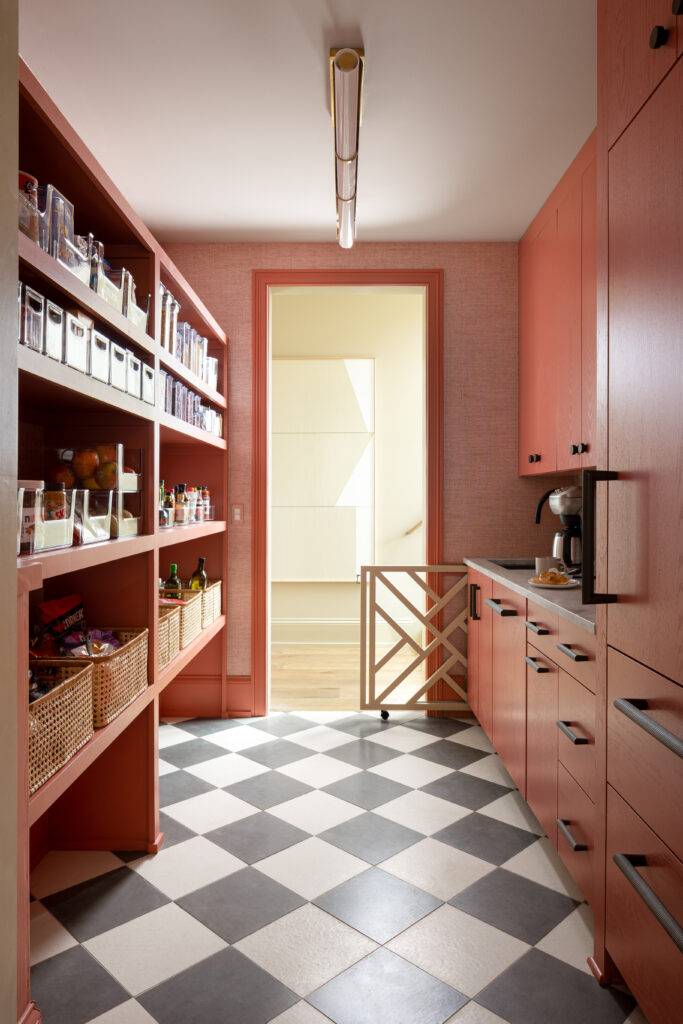 In Conclusion
Lori Paranjape's kitchen is more than just a space; it's a testament to the thoughtful design that permeates every aspect of this home. From the professional-grade appliances that empower food exploration to the seamless integration of each design detail, every aspect of this kitchen speaks volumes about Lori's talent. The kitchen isn't just a place to cook; it's a space to create, celebrate, and cherish the joys of food, family, and life itself. The Paranjape Project is where all these elements come together, inviting us to experience the pure joy of cooking.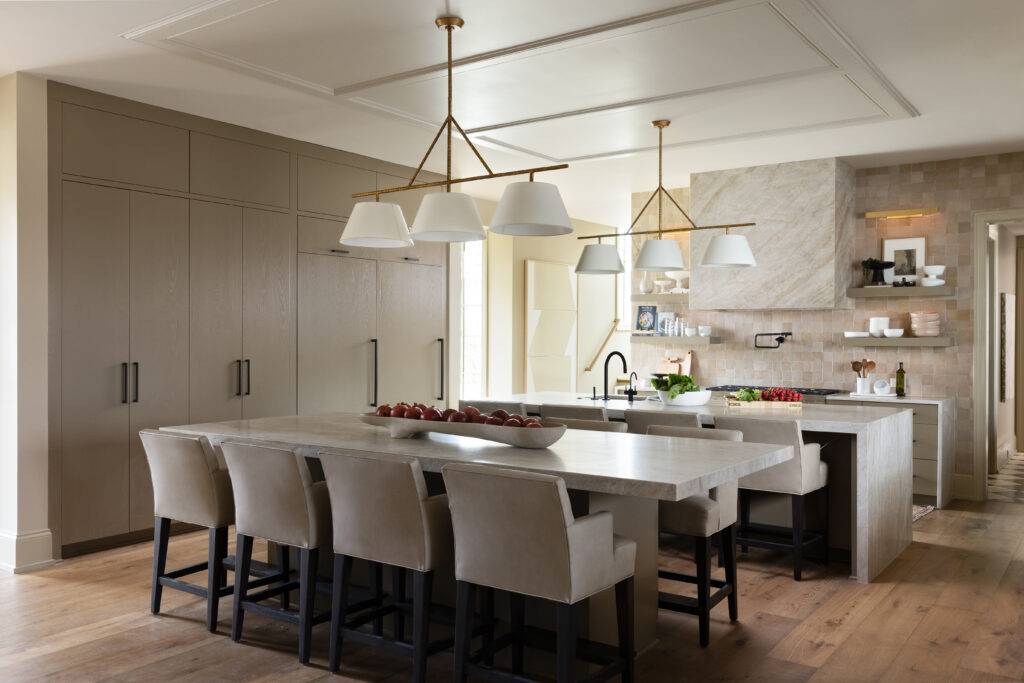 ---
Follow Mrs. Paranjape Design + Interiors for more design inspiration, or begin planning your dream kitchen today.