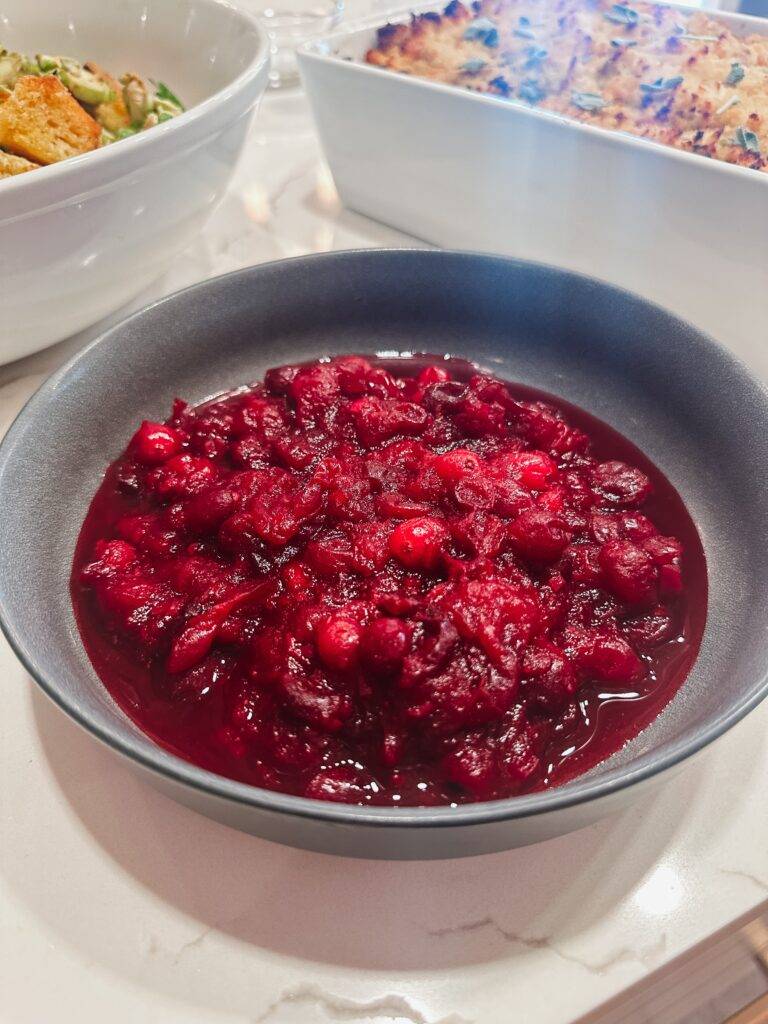 Makes: 8 servings
INGREDIENTS:
2 lbs. fresh or frozen cranberries
⅓ cup granulated sugar
Juice of 2 oranges
1 tbsp shallot, finely chopped
8 oz red wine or port
DIRECTIONS:
Combine all ingredients in a saucepan and simmer for 10-15 minutes or until cranberries burst. Cool to room temp and gently reheat when ready to serve.