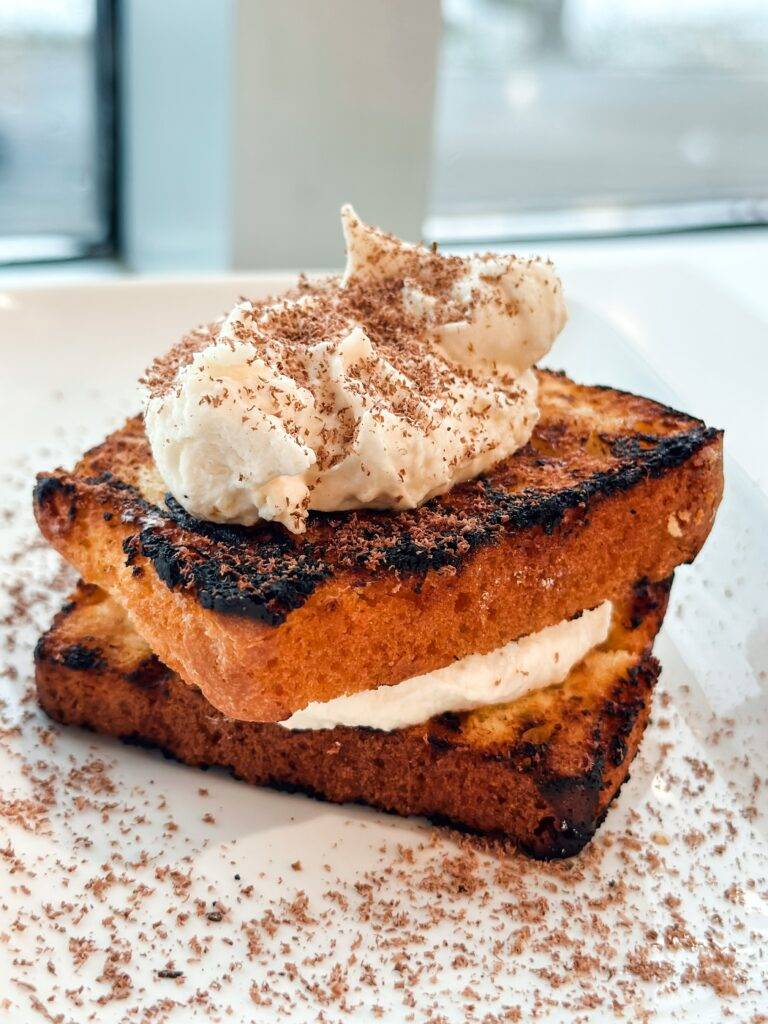 Makes: 4 servings
INGREDIENTS:
● 4 slices pound cake (recipe here or store-bought)
● 1 cup of whipped cream
● 1 cup of Mascarpone cheese, room temp
● 4 tbsp powdered sugar
● 8 tbsp brewed coffee, cold
● 1 tsp granulated sugar
● 1 tsp ground coffee
● Small chocolate bar
DIRECTIONS:
Slice 4 slices from pound cake about 1 inch thick. On a low heat, place on grill and heat for 2 minutes each side. Meanwhile in a bowl add mascarpone, 2 tablespoons of brewed coffee, ground coffee, and powdered sugar. Mix well. Once all mixed add whipped cream and gently fold into cheese mixture. Set aside. Take pound cake off of grill. Let rest for 1-2 minutes to cool. In a small bowl, mix 2 tablespoons of brewed coffee and granulated sugar until dissolved. Place one slice of pound cake on each plate. Drizzle some of the brewed coffee mixture over one side of each sliced pound cake. Spread mascarpone mixture over each slice, top with another slice of cake, drizzle with more brewed coffee over the second slice of cake. Add a dollop of mascarpone cheese mixture to top. Grate chocolate over the entire layered cake.