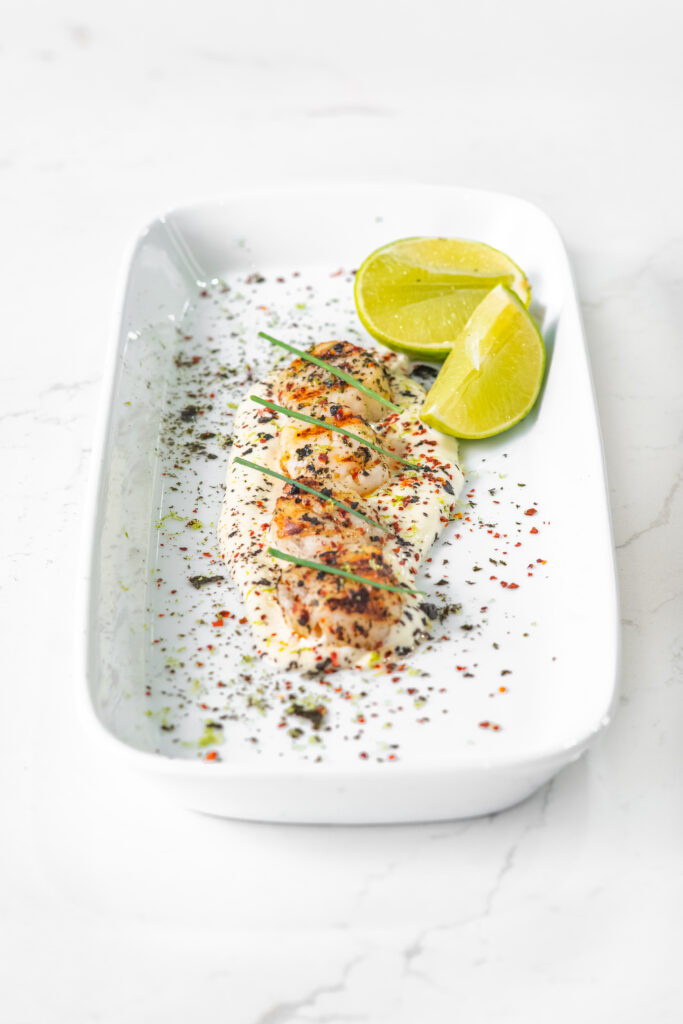 Watch the full recipe walkthrough on our YouTube channel:
Serves: 4 as a starter/appetizer
INGREDIENTS:
● ⅓ cup mayo
● 2 tsp fresh juice from key limes (regular limes ok) + 1-2 more whole key limes
● Salt
● 1 sheet toasted nori
● 1 tsp ground coriander
● ½ tsp ground ginger
● 2 tbsp vegetable oil, plus more for grill
● 8 U-10 scallops, dry packed and muscle removed
● 1 tsp aleppo pepper or red pepper flakes

DIRECTIONS:
Turn the Wolf Charbroiler to medium high. Mix mayo, lime juice, a pinch of salt, and 1
tbsp water in a small bowl; set lime mayo aside.
Finely grind nori in spice mill or chop with knife on cutting board. Transfer half to a
small bowl; set aside for serving. Transfer remaining nori to a large bowl and mix in
coriander, ginger, and 2 tbsp oil. Add scallops and toss to coat.
Thread scallops onto skewers if desired to make it easy to flip. Season both sides with
salt.
Clean and oil grate, then immediately place scallops on the outside edge of the grill so
that the skewer ends are hanging off the side. Grill, turning scallops with handles of
skewers, until grill marks appear and scallops are just cooked through, about 3 minutes
per side, depending on their size.
Spread lime mayo on a platter and place skewers with scallops on top. Finely grate zest
from lime half over, then squeeze juice over. Sprinkle with Aleppo-style pepper and
reserved nori.