Grilled Peach and Radicchio Salad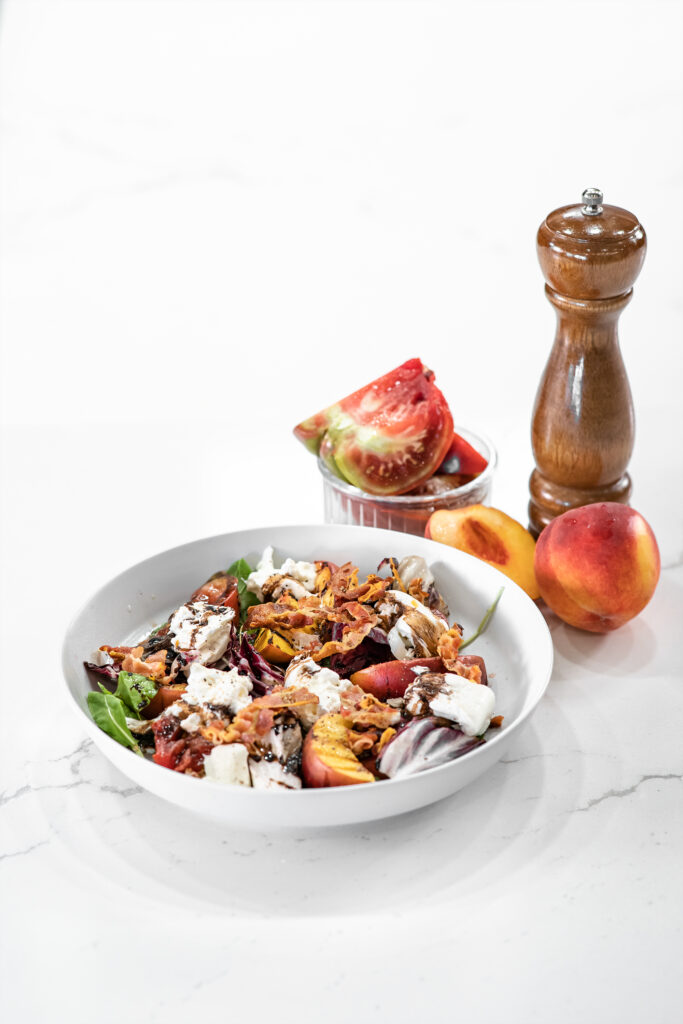 Watch the full recipe walkthrough on YouTube:
Serves: 4
INGREDIENTS:
● ¾ cup peaches, halved and pitted
● ⅛ cup extra-virgin olive oil, plus more for brushing
● Kosher salt and pepper
● ¾ tbsp fresh lemon juice
● ½ small head radicchio, cored and thinly sliced
● 2 ½ oz baby arugula
● 1/4 burrata cheese, shredded
● 2 oz shaved country ham
● 1 tablespoon aged balsamic vinegar

DIRECTIONS:
Lightly oil Wolf Charbroiler as it is preheating. Brush the peaches and raddichio with oil and season
with salt and pepper. Grill over high heat, cut sides down, just until lightly charred, 5
minutes. Let cool.
In a bowl, whisk the lemon juice with ⅛ cup of oil and season with salt and pepper.
Gently toss in the peaches, radicchio and arugula. Transfer to a platter and top with the
burrata, ham and vinegar.