Hillside Haven | Kitchen Tour with JL Design
---
The Hillside Haven project is home to the Napoli family, located in Nashville, TN. Jessica Davis, Owner of JL Design gave us a tour through this space yesterday – sharing the Sub-Zero and Wolf appliances, custom cabinetry from Hartert Russell, a functional Galley sink, and more.
Today, we are digging a little deeper into the kitchen and sharing what appliances were selected to create this stunning, yet functional kitchen.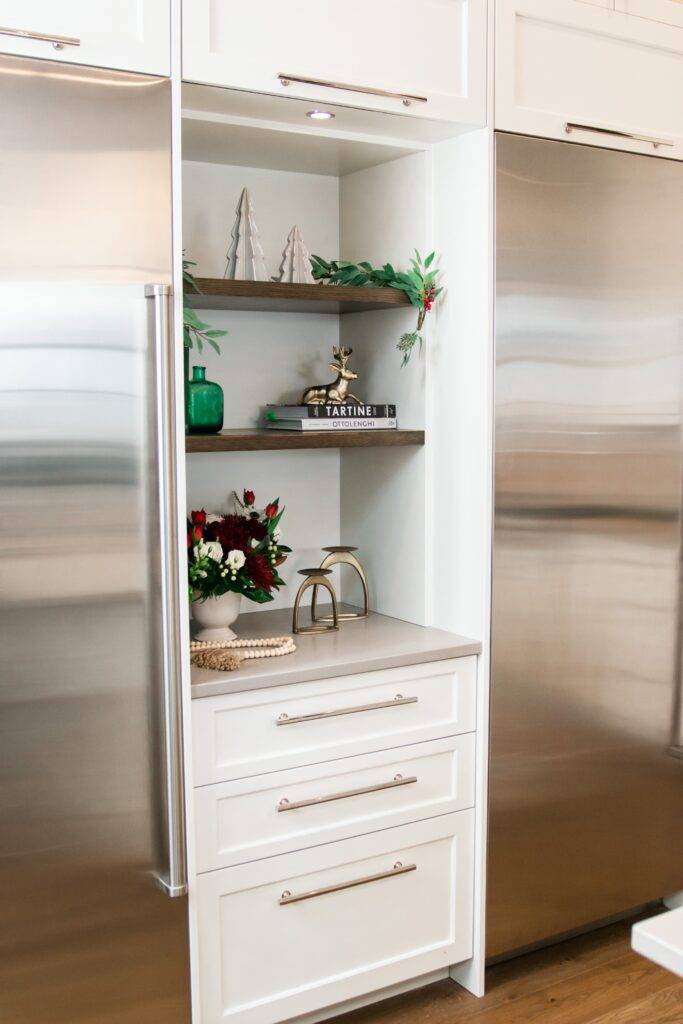 Sub-Zero Designer Series Refrigerator and Freezer
Sub-Zero's Designer Series offers a seamless look, with a collection of fresh features behind fully intergrated stainless (or custom) panels. With full flexibility, you can have your refrigeration where you need (and want) it. These 30″ units were installed with shelving and cabinet drawers between them – giving the Napoli's additional storage and countertop space.
The Wolf 48″ Professional Gas Rangetop
Wolf rangetops combine dual-stacked, sealed burners with the option of adding a French top, charbroiler, griddle, grill, or wok burner. (the Napolis went with the double-griddle). This model is available in the 48″ width as shown, or in 30″ or 36″ options as well.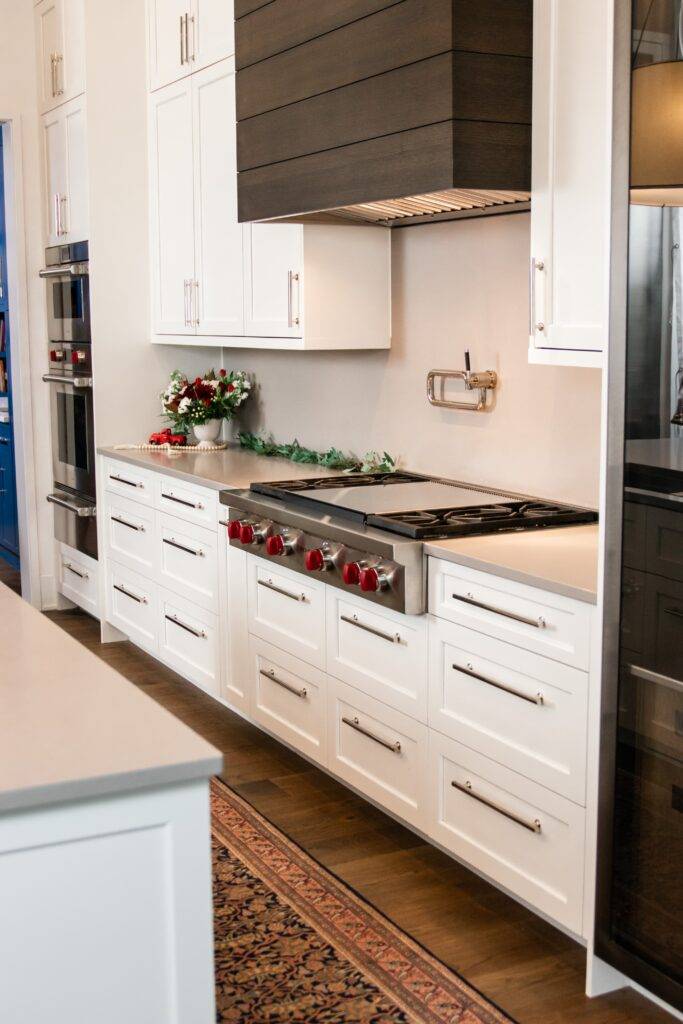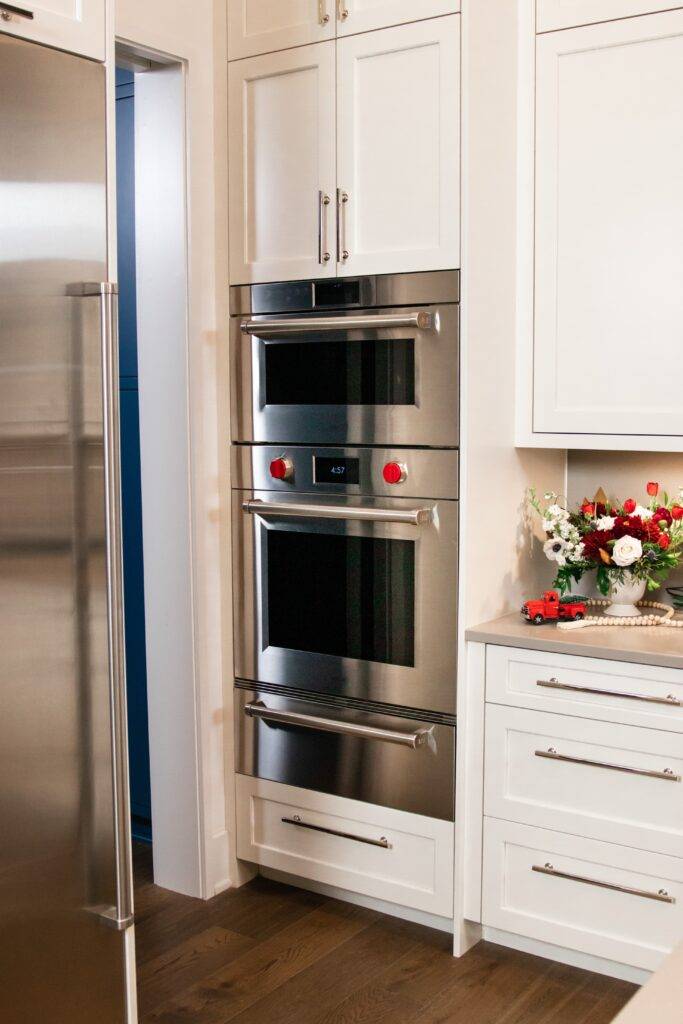 Wolf Convection Steam Oven, Professional Wall Oven, and Warming Drawer
With Wolf's Built-In Ovens you can experience remarkable flavor development, and consistently delicious results. And with decades of design and engineering, Wolf products can be grouped vertically (or horizontally) to suit any space.
Let's share a little more about each appliance that was selected to accomodate the Napoli's in their kitchen.

The Wolf Convection Steam Oven
The first oven in this stack is the Wolf Convection Steam Oven, with the M Series Professional Facade. Cooking with steam has endless benefits. Engineered with a climate sensor, Wolf convection steam ovens ensure flavorful results that are always guesswork-free. Now available in plumbed or non-plumbed models.

The Wolf Convection Wall Oven
The next oven in this stack is the 30″ Professional M Series Single Oven. The secret to Wolf's consistent, flavorful results is in its convection systems: dual fans circulate hot air to ensure even cooking and consistent, all-over browning.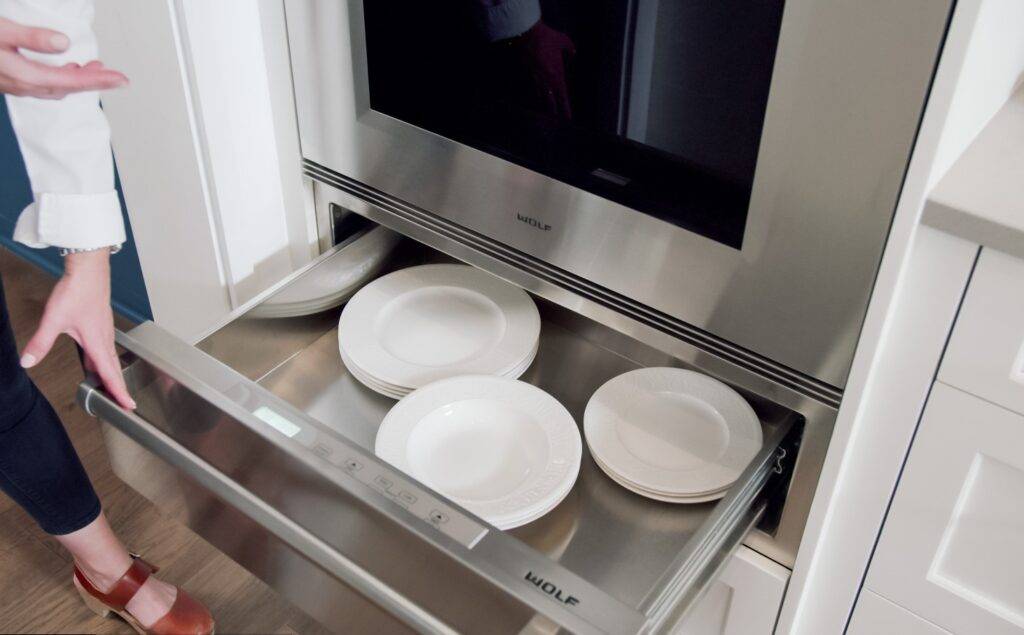 The Wolf Warming Drawer
Lastly, the Wolf Warming Drawer is located underneath the wall oven. The warming drawer is a surprisingly versatile kitchen tool. With superior air and temperature control, it not only assures everyone has a warm meal, it can heat plates and cups, and even towels. It stacks beautifully with your other appliances, or can stand alone.
Sub-Zero Wine Storage
Located just off their dining room, the scullery includes another full-size Sub-Zero refrigerator, as well as this 24″ Undercounter Wine Unit. With flexibility in types, sizes, capacity and finishes, the possibilities are endless with Sub-Zero Wine.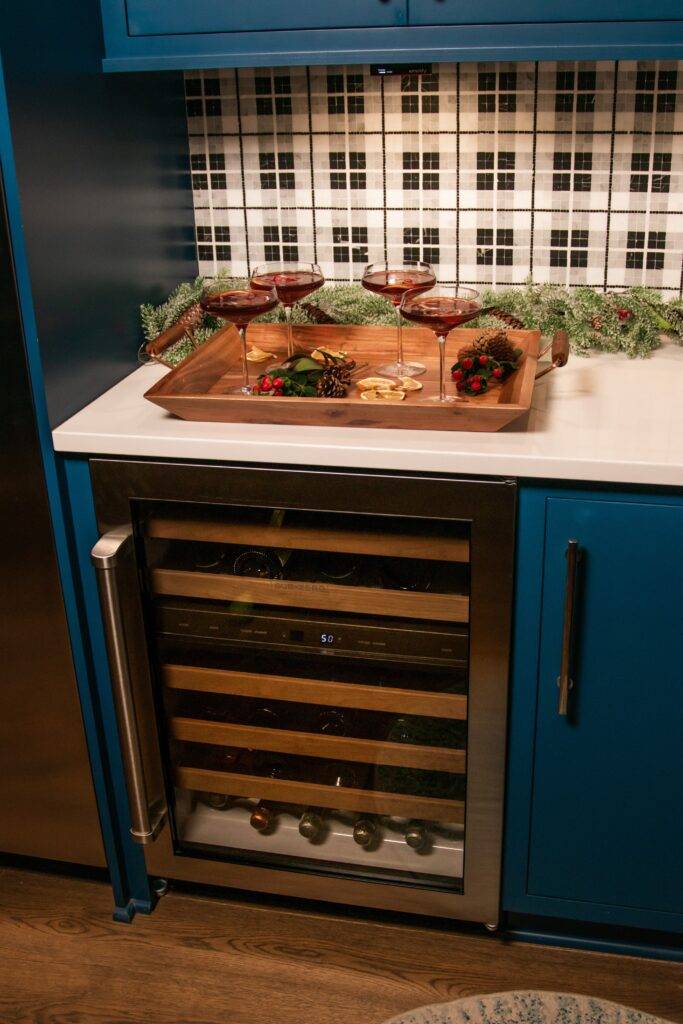 We want to thank the Napoli's for welcoming us into thier home, and Jessica Davis of JL Design for giving us a full tour of the beautiful space they created. Subscribe to our YouTube channel to continue following along during Tisdel's 12 Days of Christmas with Sub-Zero and Wolf.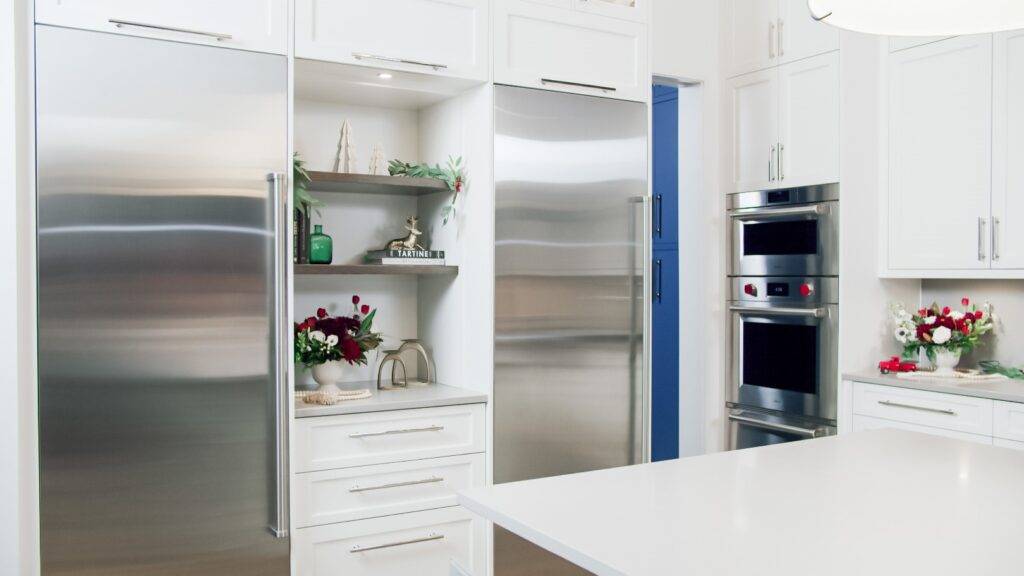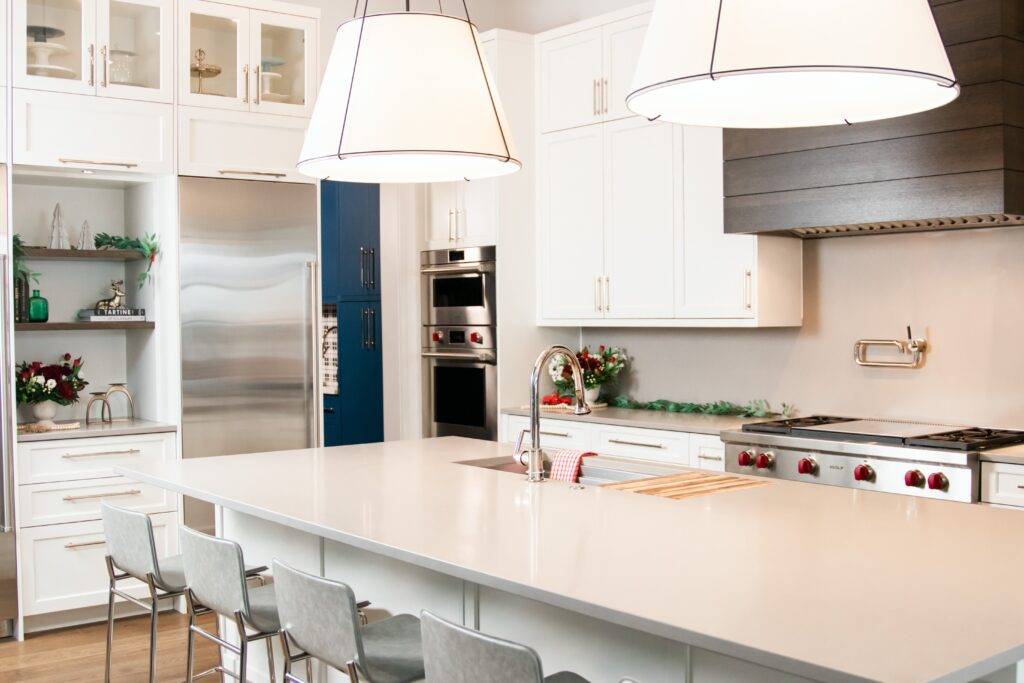 Sub-Zero and Wolf Models:
Refrigerator Column: IC-30RID
Freezer Column: IC-30FI
Gas Rangetop: SRT484DG
Hood Liner: PL461912
Convection Steam Oven: CSO30PM/S/PH
Single Wall Oven: SO30PM/S/PH
Warming Drawer: WWD30
Microwave Drawer: MD24TE/S (not pictured)
Scullery Models:
Refrigerator Column: IC-30R
Wine Storage: UW-24/S/PH
Feeling inspired? Plan a visit to our showroom or your closest living kitchen dealer to learn how you can beautifully integrate these appliances and more into your kitchen from Sub-Zero, Wolf and Cove.
---
---
In this blog we look forward to providing content to better your lifestyle, your design, and your ownership experience of our brands.