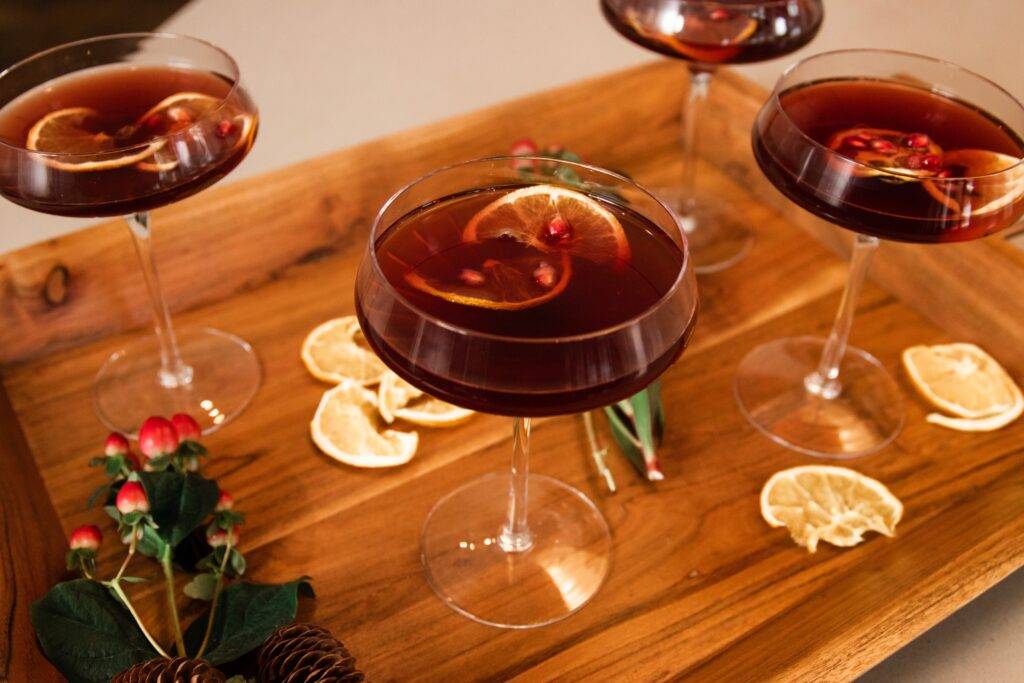 Watch the recipe walkthrough on our YouTube channel:
Makes: 12 servings
INGREDIENTS:
● ½ cup water
● ½ cup honey or sugar
● 3 cinnamon sticks
● 3 star anise
● 1 orange, ½ reserved for garnish and other ½ cut into large wedges
● 1 bottle medium bodied red wine
● ½ cup pomegranate juice
● Pomegranate seeds for garnish
● Champagne or sparkling water topper (optional)
DIRECTIONS:
Combine ½ cup water, ½ cup honey or sugar, cinnamon sticks, star anise and orange wedges, and bottle of wine in a large saucepan. Simmer over medium low heat, stirring until sugar or honey is dissolved. Simmer low for 30 minutes. Remove from heat and cool. Stain through a fine mesh strainer.
Combine mulled wine mixture with ½ cup pomegranate juice and stir. Pour into desired cocktail glasses, top with champagne or sparkling water if desired, and garnish with pomegranate seeds and an orange slice.