Parker House Rolls with Whipped Honey Butter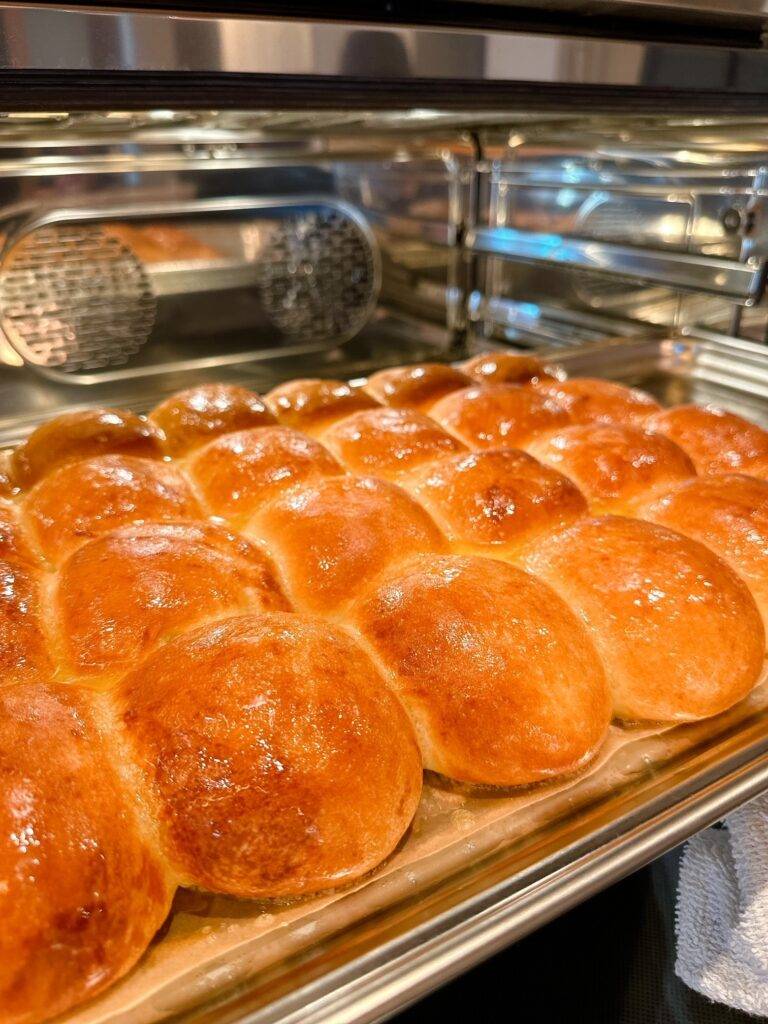 Makes: 36 rolls
PARKER HOUSE ROLLS INGREDIENTS:
● 1 1/2 cups milk
● 1 stick unsalted butter, cut into pieces, plus more for brushing
● 1/2 cup sugar
● 1 package active dry yeast
● 1/2 cup warm water
● 3 large eggs, lightly beaten
● 1 1/2 teaspoons salt
● 6 cups all-purpose flour

WHIPPED HONEY BUTTER INGREDIENTS
● ½ cup butter, softened
● ½ cup honey

PARKER HOUSE ROLLS DIRECTIONS:
Place milk in a small saucepan and bring to a simmer. Remove from the heat, stir in the butter and sugar and let cool. Dissolve yeast in warm water and let sit until foamy. Combine milk mixture, eggs, yeast, salt, and 1/2 of the flour in a mixer with the dough attachment and mix until smooth. Add the remaining flour, 1/2 cup at a time, and stir until a smooth ball forms.
Remove from the bowl and knead by hand on a floured surface for about 5 minutes. Place in greased bowl, cover, and let rise in a warm place until doubled in bulk, about 60 to 70 minutes. On a floured surface, punch down the dough and shape into desired shapes. Place on a parchment paper-lined baking sheet. Cover again and let rise until doubled, about 30 to 40 minutes.
Preheat the oven 350°F. Bake for about 20 minutes or until golden brown. Remove from the oven and brush with melted butter before serving.

WHIPPED HONEY BUTTER DIRECTIONS:

Whip softened butter by itself until light and fluffy. Add honey gradually. Beat again until desired consistency- the fluffier the better.