'Simplify in Style' Brings Beauty Through Organization to the Sub-Zero, Wolf and Cove Showroom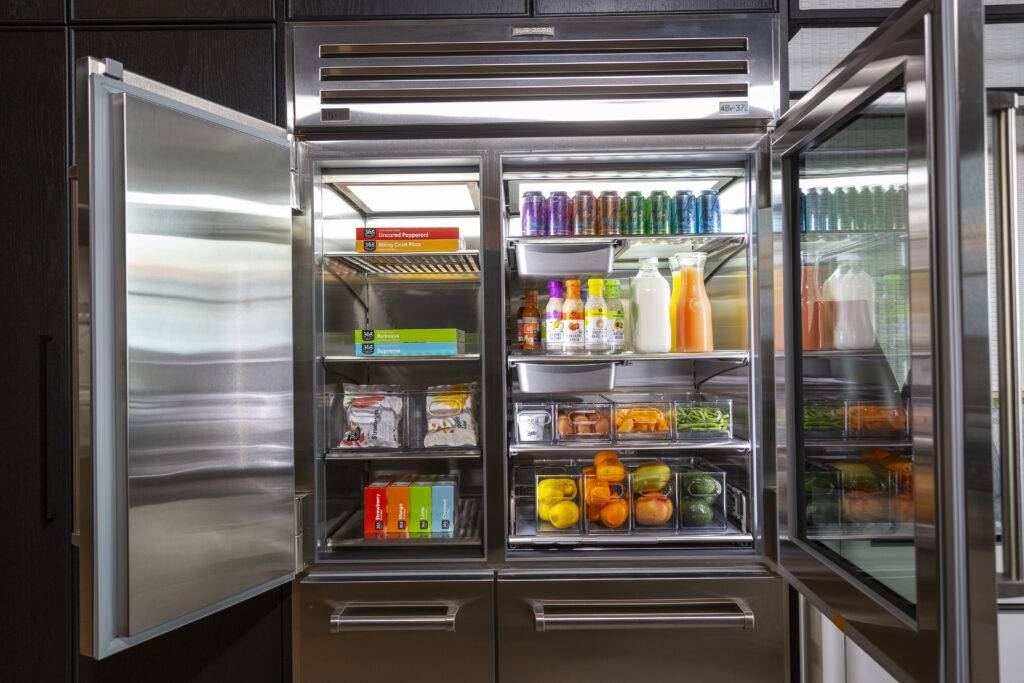 Sub-Zero is the expert when it comes to food preservation, and 'Simplify in Style' is the expert in organization – which makes bringing the two together the perfect match. In today's post we will share what the benefits are of staying organized and choosing Sub-Zero.
---
There is so much to love about a beautifully organized space, especially when that space is on display through a glass door. So how do you do it, and how do you keep it that way? Danielle Boerger, Professional Organizer from 'Simplify in Style' visited us in our showroom to organize our Sub-Zero PRO Refrigerator, and share some of her favorite tips for getting and staying organized: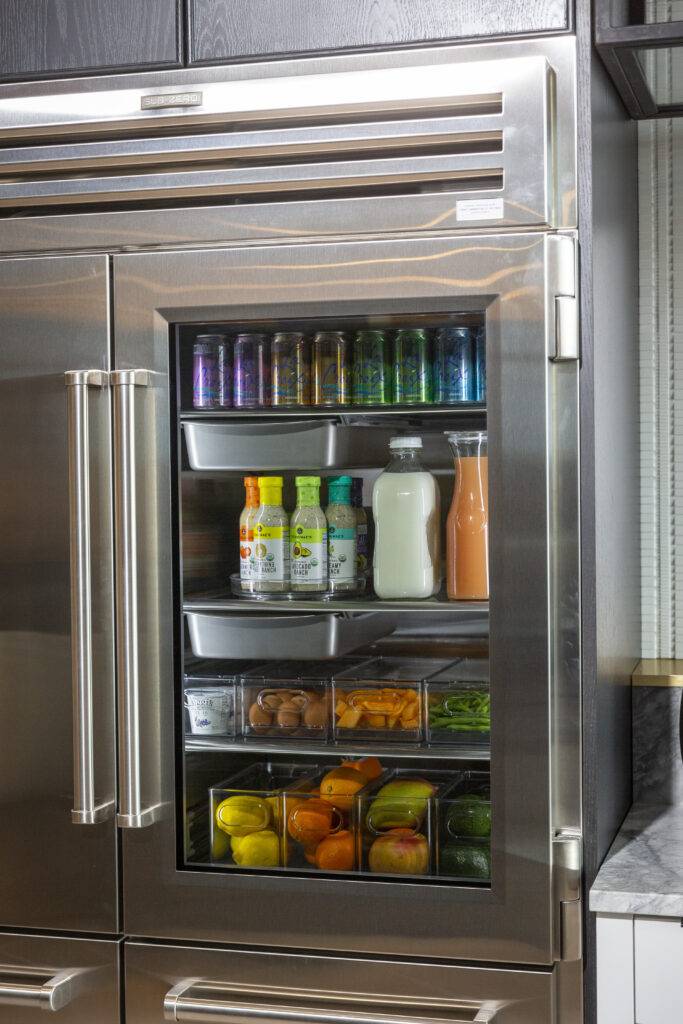 Use bins to contain loose items – i.e. open bins, produce bins, etc.


Use turntables for easy access to sauces and spreads


Before you head to the grocery store, take an inventory (what you have, what may be expired, what you need) and do a quick wipe down of shelves


When you come home from the grocery store, take time to get rid of any unnecessary packaging and place things in their designated zone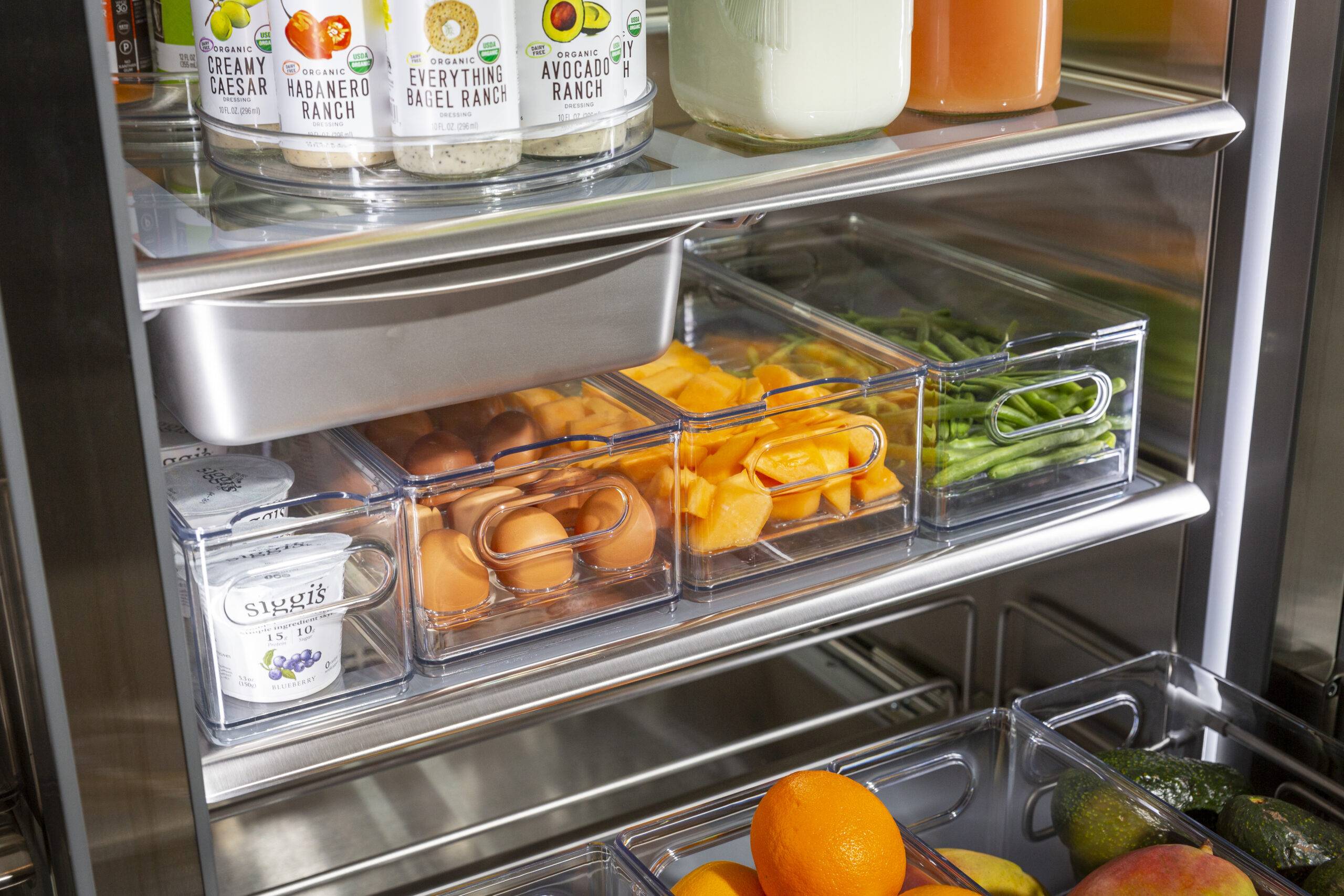 Why Stay Organized and Why Choose Sub-Zero?
The average US family wastes approximately 20 pounds of food each month. How do we combat that? Through Sub-Zero's patented air purification system, which helps keep your food fresher longer by scrubbing the air of ethylene gas and odors every 20 minutes. The air purification system can save a family of four up to $2,000 annually. Another tip to help fight against this waste? Placing your foods in the right locations, like the high humidity drawer for vegetables, helps keep your foods fresh and ready to eat them whenever you are.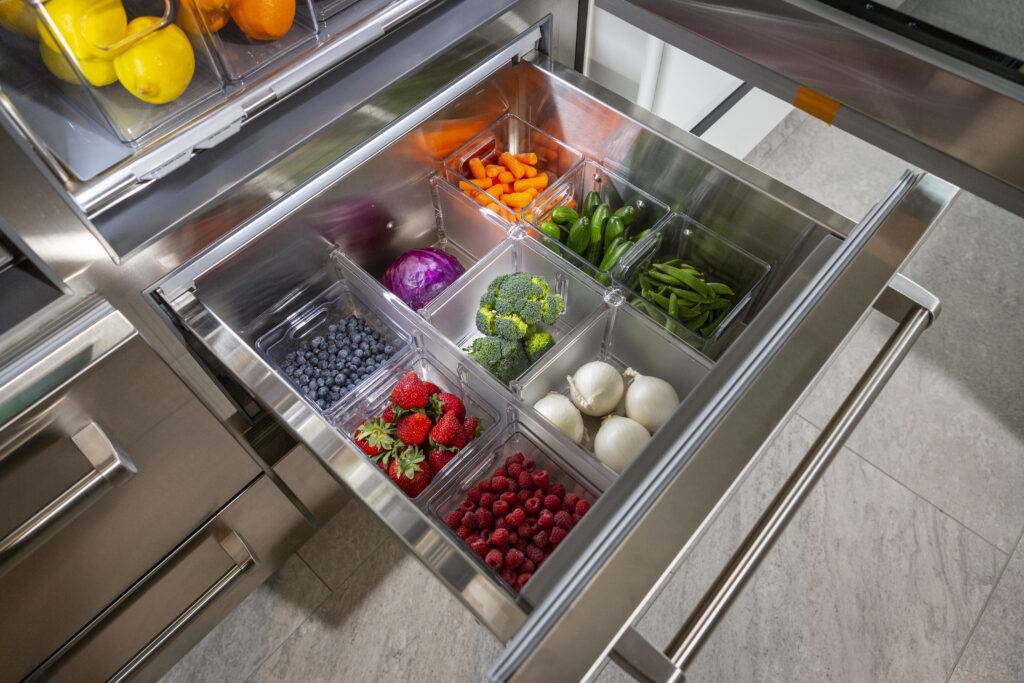 Quick tip: you can find these Freshness Cards located in the bottom drawer of your Sub-Zero. These cards are full of information on what fruits and vegetables produce or are sensitive to ethylene gas, as well as important use and care information.
Another benefit of the PRO Refrigerator is that it has it's own built-in storage tools to help keep your food items organized. Some of Danielle's favorites to note were: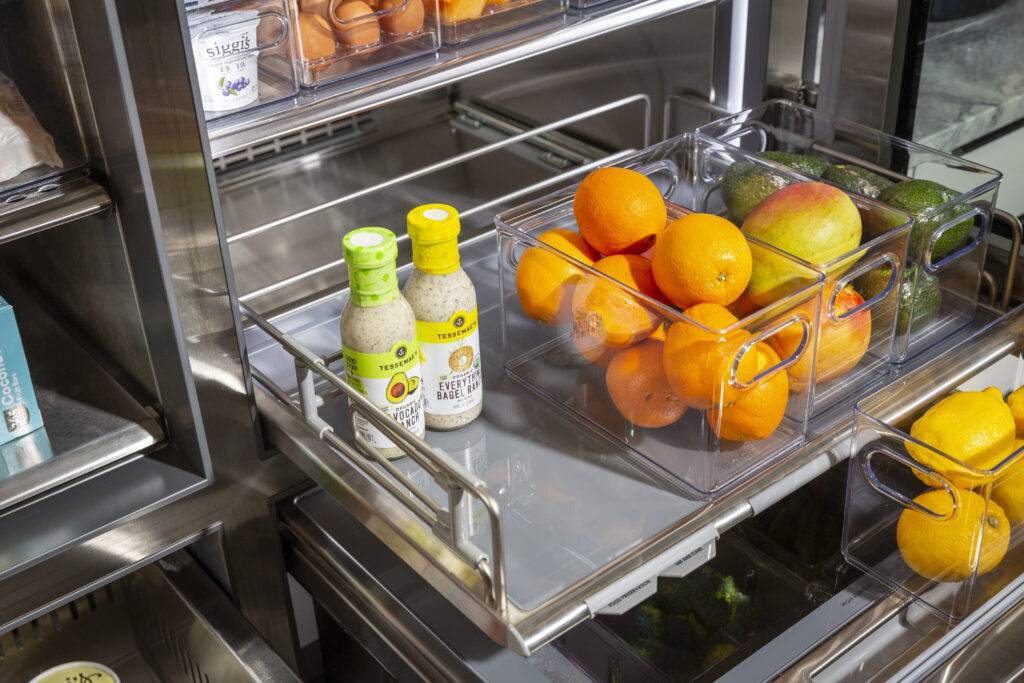 A slide-out drawer so items don't get lost in the back

Built-in adjustable dividers in the product drawer to customize based on your needs

Foldable dividers on the bottom shelf to categorize without the need for bins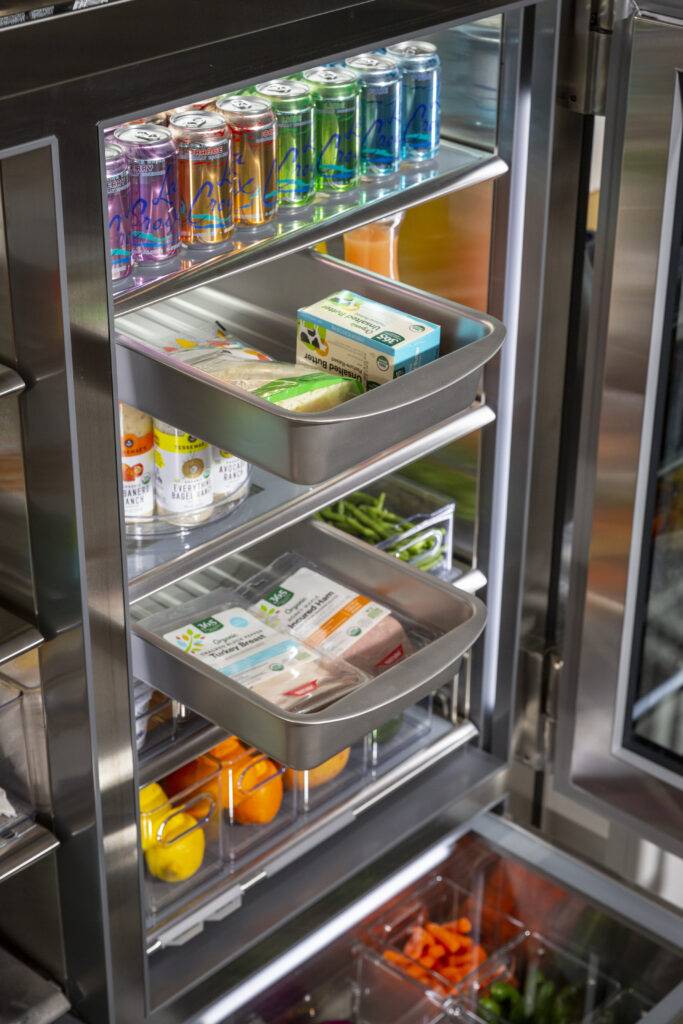 The Sub-Zero PRO4850G Refrigerator makes an iconic statement, with this clean, colorful aesthetic lending to its beauty on display.
Ready to get organized? Follow the links below to the containers 'Simplify in Style' used and best type for each food group: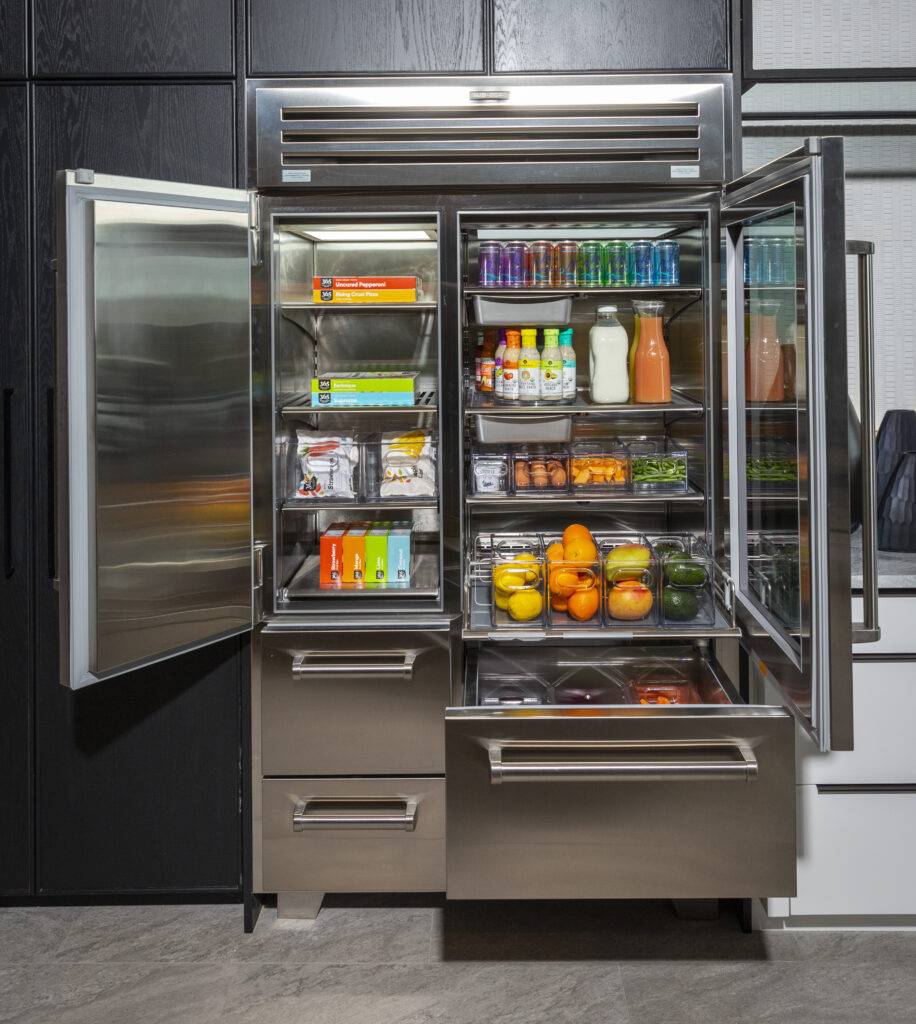 Find more information on the PRO4850G by visiting the Sub-Zero, Wolf and Cove Website, or by visiting our Cincinnati showroom.
---
Project led by Danielle Boerger, Professional Organizer with Simplify in Style.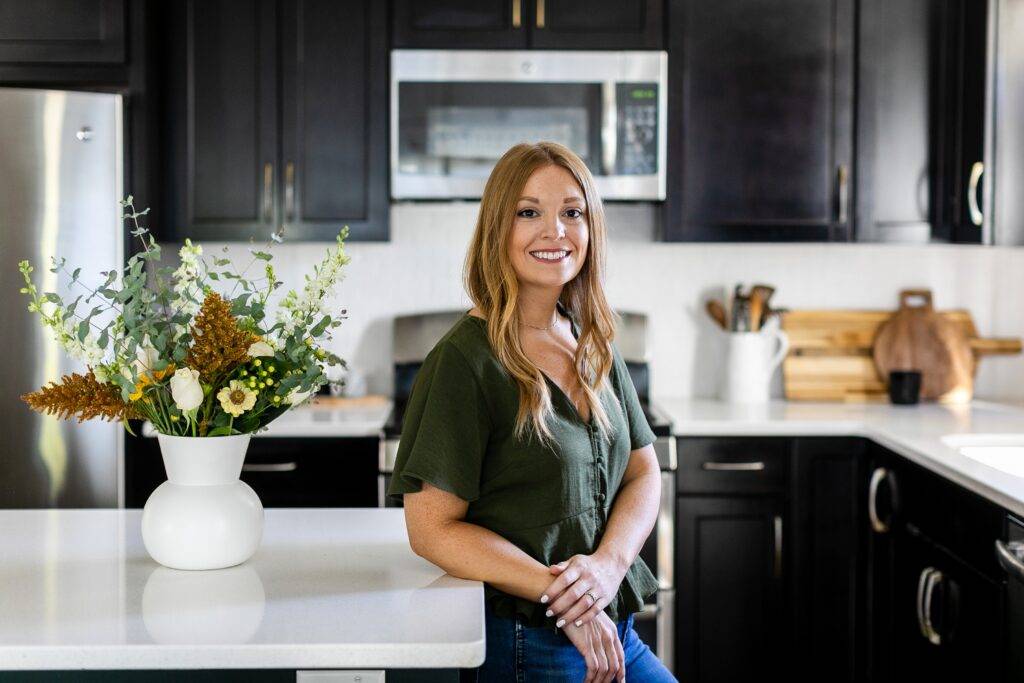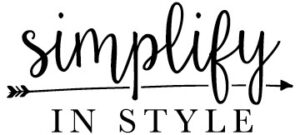 Simplify in Style
[email protected]
513-655-6850
---
In this blog we look forward to providing content to better your lifestyle, your design, and your ownership experience of our brands.