Grilled Honeydew Melon Margarita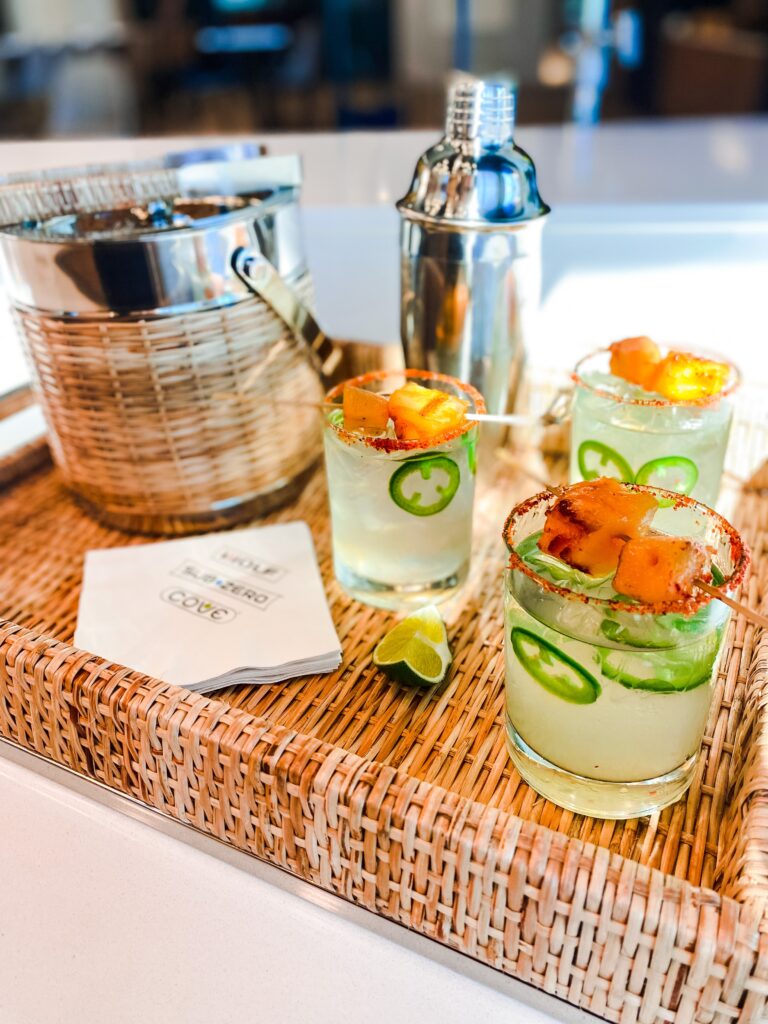 Watch the full recipe walkthrough on YouTube:
Makes: 1 cocktail
INGREDIENTS:
Melon infused blanco tequila, grilled honeydew
● 1 honeydew melon, cubed (a few cubes grilled for garnish)
● ½ bottle blanco tequila
● 1 tbsp tajin or seasoning blend for glass rims
● 1 jalapeno
● 2 limes or fresh lime juice
● ¼ cup agave syrup or simple syrup
● Sparkling water, optional

DIRECTIONS:
Combine ½ of the honeydew melon with the blanco tequila in a Wolf vacuum seal bag.
Vacuum seal on level 2 and seal level 2. Allow to infuse in the refrigerator at least 8
hours, up to several days.
To make 1 margarita, combine 2 oz melon infused tequila, ½ oz lime juice and ½ oz
agave or simple syrup in a cocktail shaker with ice. Shake well and pour into rocks glass
filled with ice and rim coated with seasoning. Top with small amount of sparkling water
if desired. Garnish with a cube of grilled honeydew melon with a slice of jalapeno on
either side on a skewer.