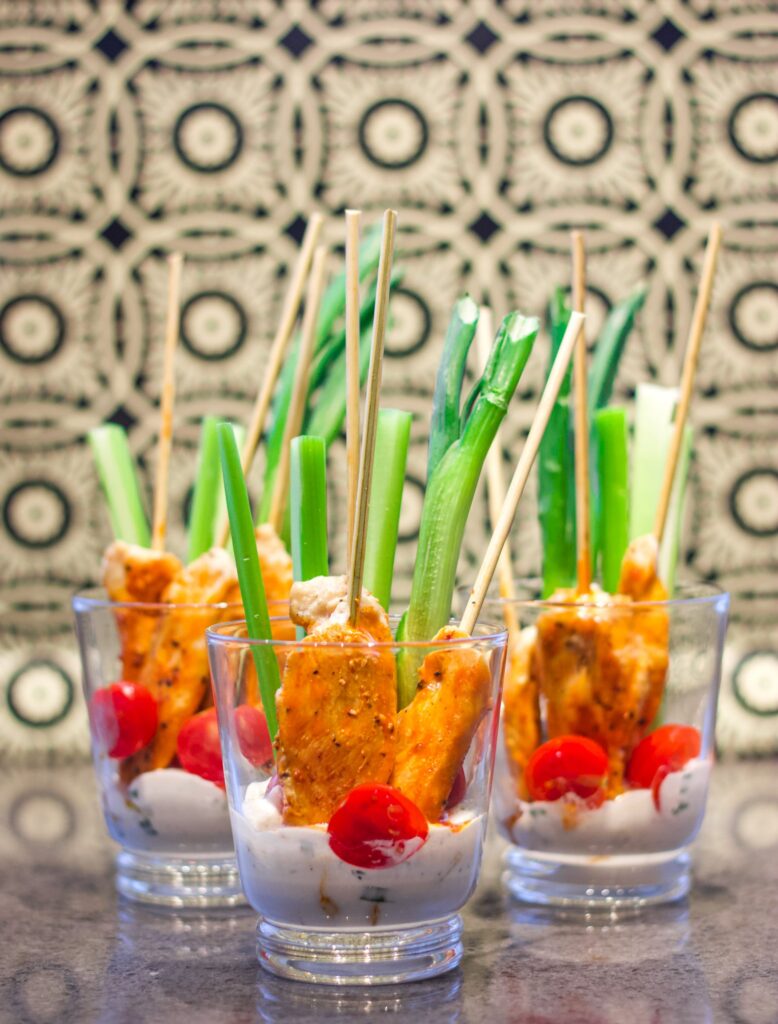 Makes: 12 pieces | Prep Time: 5 minutes | Cook Time: 5 minutes
Try serving these skewers in small cups filled with dressing and the garnishes. It's a fun way to serve crudité, shrimp cocktail and other party foods that include a dip.
INGREDIENTS:
• Store-Bought Buffalo Sauce
• 1 pound chicken tenders, rinsed and patted dry
• 2 tablespoons vegetable oil
• Wooden skewers (soaked in water for 30 minutes to avoid burning)
• Purchased blue cheese dressing
• Crumbled Blue cheese
• Celery sticks, green onions and cherry tomatoes for serving
DIRECTIONS:
Preheat griddle to medium high heat. 
Place chicken tenders in a large bowl; drizzle with oil. Toss to coat. Season with salt and pepper. Thread each chicken tender onto a wooden skewer. Cook on the griddle until golden brown and fully cooked, about 8 to 10 minutes. Brush generously with Buffalo Sauce in the last minutes of cooking. Serve with blue cheese dressing, crumbled blue cheese, green onions, celery and cherry tomatoes.