Grilled Strawberries with Mexican Chocolate Sauce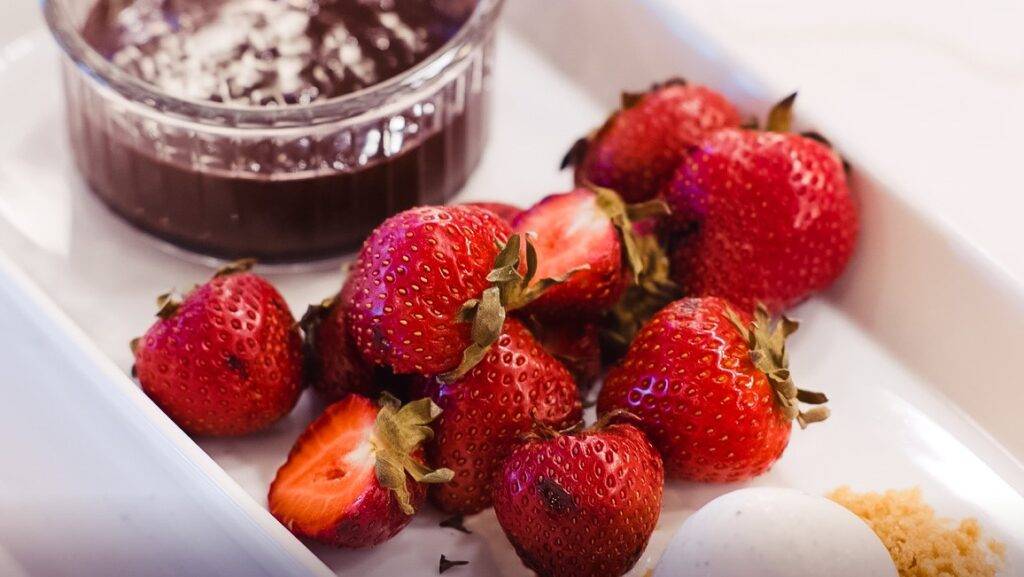 Watch the full recipe walkthrough on our YouTube channel:
Makes: 1 cup
INGREDIENTS:
● 6 oz dark chocolate bar, chopped or melting wafers (avoid chips as they do not melt well)
● ½ cup heavy cream, room temp
● 2 tbsp brewed coffee or espresso, room temp
● 1 tsp cinnamon
● Pinch of chipotle pepper or cayenne pepper (optional)
● Pinch of salt
● ice cream for serving (optional)
● 1 pint large strawberries, tops remaining, cut in half

DIRECTIONS:
Place chocolate in a small saucepan on the 9200 BTU burner and turn to high simmer.
Allow chocolate to melt completely. Stir. Takes about 8 mins.
Add in heavy cream and stir well. Turn heat to high and allow to thicken for about 3
minutes, while stirring. Remove from heat and add in coffee, cinnamon, salt, and chipotle pepper/cayenne if using.
Use to dip fruit in or drizzle over ice cream.
Grill strawberries on lightly oiled grate of Wolf Charbroiler over low heat for about 3 mins, flesh side down.