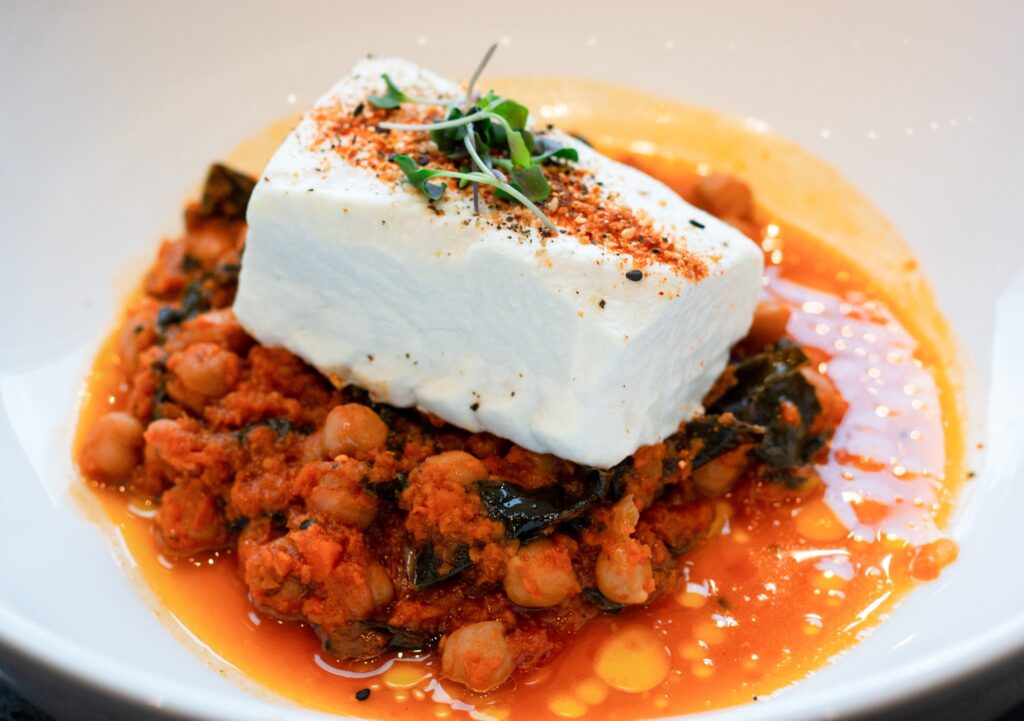 Serves: 2
INGREDIENTS:
• 2 6-ounce halibut filets
• Salt and pepper
• Japanese Togarashi spice (substitute Japanese 7 spice blend if needed)
• 2 tbsp extra virgin olive oil
DIRECTIONS:
Season halibut with extra virgin olive oil, salt and pepper. Place halibut on a sheet of parchment paper on perforated stainless tray, rack position 2. Insert meat probe into filet horizontally and into the thickest part of the halibut and plug into the CSO receptable.
Set the Convection Steam Oven to Steam Mode from the Quick Start menu. Arrow over to adjust the probe temperature and hit enter. Use the arrows to adjust to 120°F and hit enter. Arrow over to Start and hit the enter button.
The CSO will chime when the halibut as reached the internal temperature of 120°F. Remove the halibut and let rest for 3 minutes. Lightly dress with extra virgin olive oil and season with Tagarashi and serve.