Tisdel Kitchen Feature | ck&m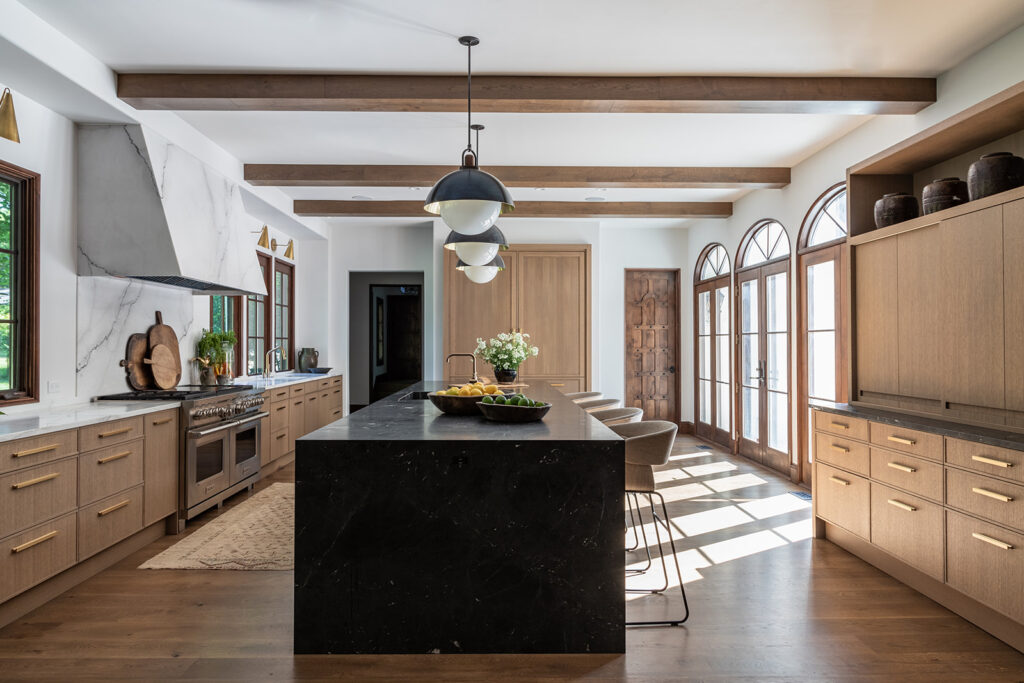 ---
When ck&m duo, Rob Klein and Amy Kreutz began to conceptualize a new kitchen for this 92- year-old Spanish style stucco home, they were faced with some significant design challenges. The client, who recently purchased the home with the intention to remodel the then 10-year-old kitchen, described it as an 'uncomfortable space'. While generously proportioned, it simply did not flow. The segmented design lacked good functionality for the cook and did not foster opportunities to engage with guests while entertaining. Above all else, she wanted a kitchen that gave her a feeling of respite, no matter what was going on in the family's daily life.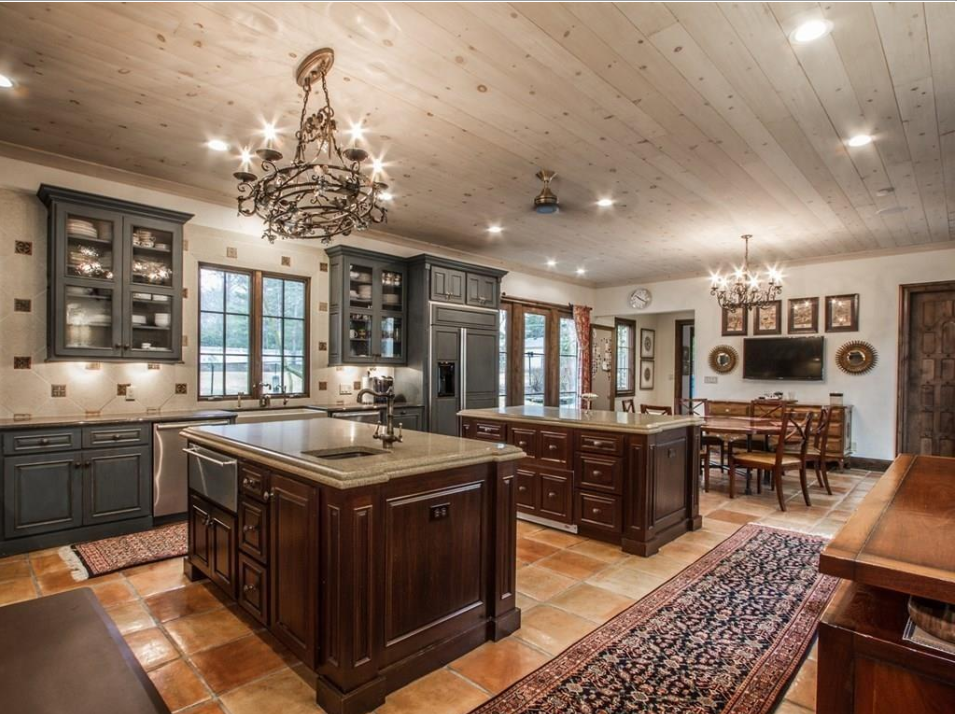 The client was happy to let Rob and Amy drive the design and specification of the appliances, but the major challenges came while struggling to make sense of existing wall locations and a set of tall fixed doors. The adjoining family room was oddly positioned and not on center with the kitchen. Three hours before the client showed up to sign off on a prior iteration, Rob had the idea to flip the entire kitchen, eliminate an existing wall, and replace the fixed doors with half doors, keeping the original jambs to avoid disrupting the exterior stucco. This essentially created windows that allowed for them to take the cabinets along the front of them. The alteration also dramatically enhanced the relationship to the family room. "I knew the design they were about to sign off on wasn't quite right", said Rob. Hours before the clients were due in their office, the new design was conceived, sketched, and presented. "I knew we were now on the right path", Klein said.
The kitchen had an existing walk-in pantry, though located at the far end of the kitchen. In order to balance the storage of dry goods, we created another pantry space right next to the 36" Designer Series Sub-Zero tall refrigerator for drinks, condiments, and entertainment platters, while 36" Sub-Zero freezer drawers were located underneath the pantry cabinet. We love being able to customize and seamlessly blend accessibility to dry storage, refrigeration, and freezer in our designs.
The large island was another opportunity to incorporate additional 36" refrigerator drawers and 36" freezer drawers for produce, proteins, and frozen foods. We purposefully located them adjacent to the 60" Wolf range so the cook's immediate needs are close at hand.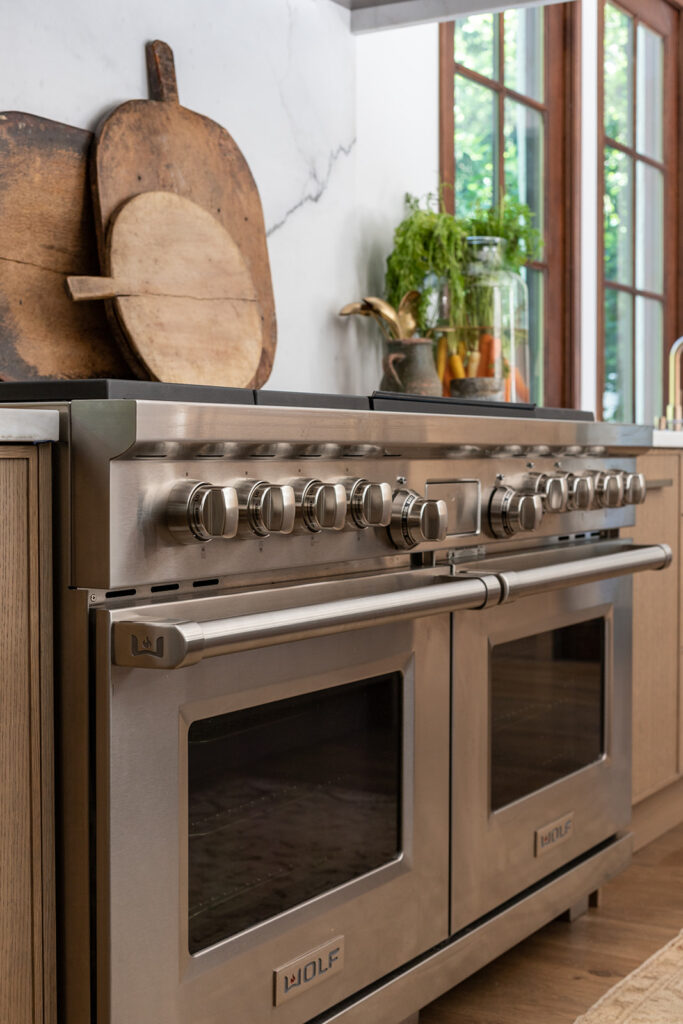 The 60" Wolf range is a favorite of ours to specify if the client has the space. "It just makes good sense to have two full size side by side ovens with more burner capacity, and works well with our designs", says Rob. The island is not only well-equipped for the cook, but offers a bit of a buffer between the chef and guests, while providing plenty of opportunity to interact and move comfortably about the space. It offers multiple areas to grab a drink, serve food, and mingle.
A coffee and beverage station was created with a sliding wood door panel,
equipped with Sub-Zero refrigerator drawers in the base cabinet for milk, creamers, and treats.
Looking back, Rob shared that this kitchen was a difficult one to design and required substantial design risks. Totally changing the orientation of the kitchen made all the difference. The clients are thrilled with their new space as it now evokes of feeling of 'ease'. Rob and Amy collaborated with Haus Love Design on many of the layered finishes such as lighting, hardware, seating, and accessories. The marble hood is definitely the focal point – once it was placed, it really started to come alive.
Rob shared that he takes great inspiration from Mick DeGiulio. "He's paved the way for everyone else". Klein had an a-ha moment a few years ago while visiting DeGiulio's Chicago showroom and realized there is real beauty in simplicity. That is not to say that the designs are simplistic, there is a delicate balance one must strive for to create a look that the eye easily accepts without telling your brain why you feel comfortable in the space. Amy and I strive to embody this in our work.
---
Tisdel would like to thank Amy & Rob for sharing their valuable design insight, and for allowing us to feature their extraordinary work. Follow ck&m for more design inspiration, or find their contact information below to begin planning your dream kitchen today.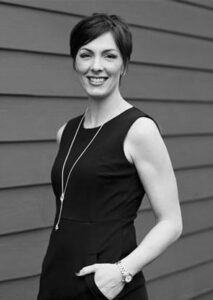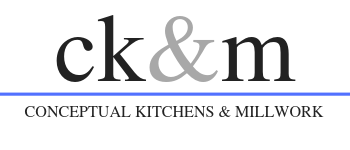 Conceptual Kitchens & Millwork
200 S. Rangeline Rd., Suite 116
Carmel, IN 46032
(317) 846-2090
---
In this blog we look forward to providing content to better your lifestyle, your design, and your ownership experience of our brands.