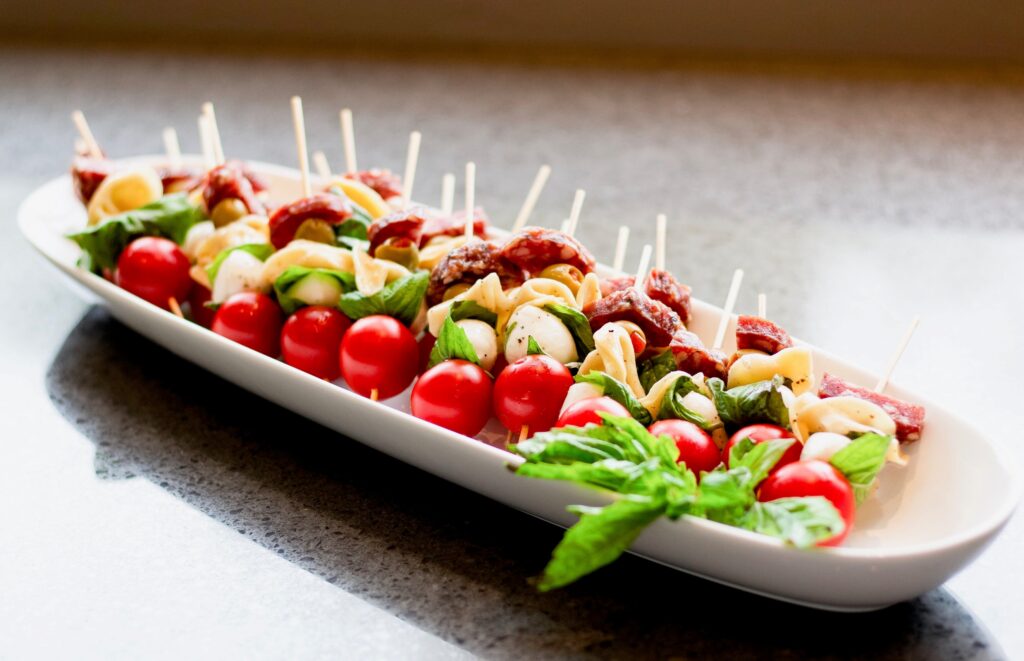 The rapid boil feature on the Wolf Induction Cooktop makes this a truly quick and easy party food.
Serves 6-8 as an appetizer
1 9-ounce package fresh cheese tortellini
1 8-ounce container Ciliegine (cherry sized fresh mozzarella)
1 bunch fresh basil
1 6-ounce sopressata salami, sliced into bite-sized pieces
1 pint cherry tomatoes
Mixed pitted olives
Italian dressing, to taste
Wooden skewers
Bring 4 quarts of salted water to a rapid boil on the induction cooktop. Add the tortellini and cook until al dente, about 5 minutes. Do not overcook.
Drain and return to pan. Dress with Italian dressing while still hot. Cool slightly and then refrigerate until ready assemble.
Drain the mozzarella and toss with Italian dressing. Season with salt and pepper.
Skewer the tortellini, mozzarella, basil, sopressata, cherry tomatoes and olives, alternating the ingredients.
Refrigerate, loosely covered, until ready to serve.
To serve:
Place skewers on a platter and garnish with fresh basil.
(Tip: Toss any unused ingredients into a green salad)