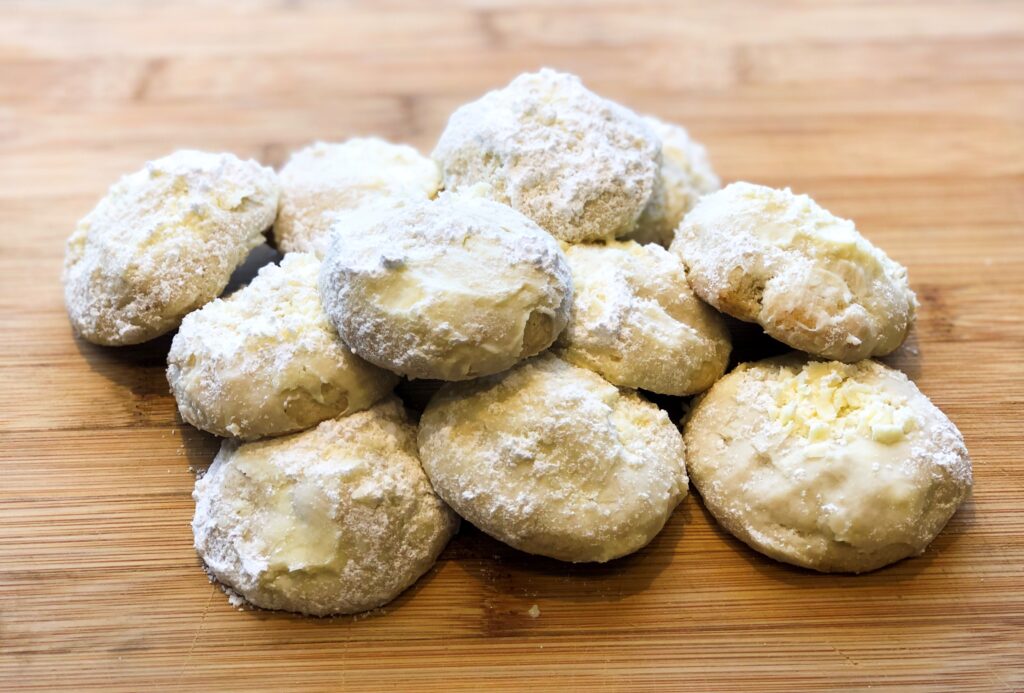 Multi-rack baking is made easy with Convection mode on the M-Series oven. No rotating required.
Makes 2 dozen cookies
INGREDIENTS:
• ½ cup pecan pieces
• 2 ½ cups confectioners' sugar, divided
• Pinch of salt
• 1 cup unsalted butter
• ½ teaspoon vanilla extract
• 1 ¾ cups all-purpose flour

DIRECTIONS:
Put pecans, 1 cup of the sugar and salt in food processor and blend until nuts are ground fine. Cut the butter into tablespoon-size pieces and add it to nut mixture with processor running. Process until smooth. Add vanilla extract. Add flour and continue blending, using pulse mechanism of the food processor.
Scrape dough into a bowl. Cover tightly and refrigerate one hour.
Heat oven to 325°F using convection bake mode.
Scoop dough into 1-inch balls, rolling dough between palms (lightly flour hands, if necessary). Place balls 1 1/2 inches apart on ungreased cookie sheets.
Bake about 12 minutes or until the cookies barely begin to brown. Cool for 2 minutes. Use small spatula to lift cookies from sheets. Roll the cookies in the remaining 1 ½ cups confectioners' sugar.